Current Situation from FloridaDisaster.org
...Mostly Dry Today but Rain Chances Return Tonight...Locally Heavy Rainfall Possible Tomorrow in Northeast Florida...Moderate Risk for Rip Currents for Some East Coast and Panhandle Beaches...
Updated 8:35 A.M. EST Wednesday
The storm system that brought some much needed rainfall to the Big Bend yesterday has raced off north into the Mid-Atlantic. Another storm system will begin to impact the area late today and linger through Black Friday. Patchy, dense fog is dissipating this morning across the Big Bend, Northeast Florida, and Central Florida. Once the fog clears out, skies will be mostly cloudy today as moisture remains in place. High temperatures in North and Central Florida will be in the low to middle 70s. South Florida and the Keys may be the exception today seeing more sunshine which will raise temperatures into the lower 80s. Most will remain dry today. Only an isolated shower or thunderstorm can be expected along the Gulf Coast and across South Florida this afternoon.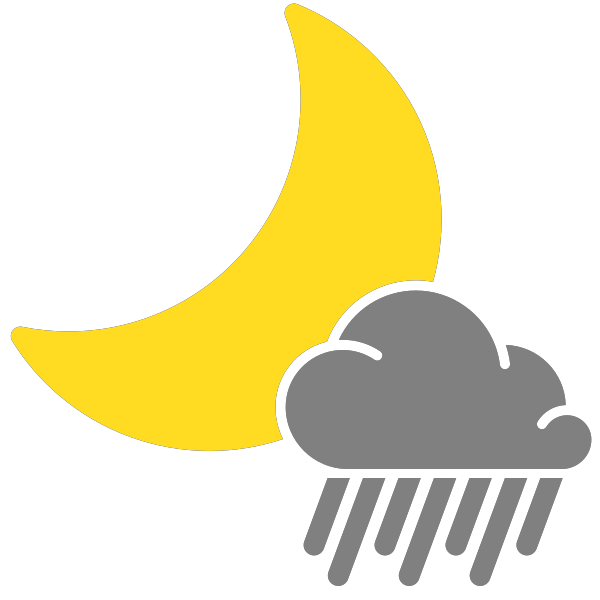 Late this evening, clouds and more widespread showers and thunderstorms will develop in the northeastern Gulf of Mexico. This activity will push northeast across the Big Bend, Northeast Florida, and the Nature Coast overnight. The best chance of rainfall tonight will be after midnight and across the Big Bend. The western Panhandle is likely to remain dry today and tonight with temperatures falling into the upper 40s. With cloudy skies and some rainfall, temperatures will be in the upper 50s to lower 60s across the Big Bend, Northeast Florida, and Central Florida. Low temperatures will only be in the upper 60s to lower 70s in South Florida and the Keys. Heavier and more widespread rainfall is expected tomorrow across Northeast Florida. Patchy fog is possible again tonight.
A moderate risk for rip currents is expected along Panhandle beaches from Walton to Franklin County and along East Coast beaches north of Martin County. Wave heights will be 2' or less along Gulf Coast beaches, but higher wave heights of 3-4' still linger in the Atlantic. Wave heights will increase tonight along Panhandle beaches. Winds will be 5-15 mph out of the northeast, which will be onshore along the east Coast and offshore along the Gulf Coast. A low risk of rip currents is expected at all other Florida beaches today. Beach goers are urged to check with local beach rescue for the latest surf conditions and to always swim within sight of a lifeguard. Remember, double red flags means the beach is closed.
Water levels remain elevated on the St. Johns River but continue to fall. With recent dry conditions, any rainfall the next few days is not expected to cause river flooding. Minor street flooding is possible during any stronger thunderstorms late tonight in the Big Bend and Nature Coast. For more information on specific river stages, please visit the Southeast River Forecast Center here.
No tropical development is expected during the next five days. For the latest information on the tropics, please visit hurricanes.gov.
Florida's ESF-18 is committed to engaging the private sector in disaster response.
The State's response effort is initiated through the State Emergency Response Team (SERT), which is comprised of Governor-appointed Emergency Coordination Officers (ECO) from State agencies and volunteer organizations. Emergency Support Function (ESF) 18 Business, Industry, and Economic Stabilization integrates disaster response with private sector organizations. ESF 18 coordinates local, state and federal agency actions that provide immediate and short-term assistance for the private sector. Further, ESF 18 works with business and industry to identify available resources to meet the needs of the State and its citizens.
Working together to ensure that Florida is prepared to respond to emergencies, recover from them, and mitigate against their impacts.

Mission of SERT and the Florida Division of Emergency Management